Welcome to Your FREE 3 Day Training

A Start to Finish Redesign (Days 1, 2 & 3)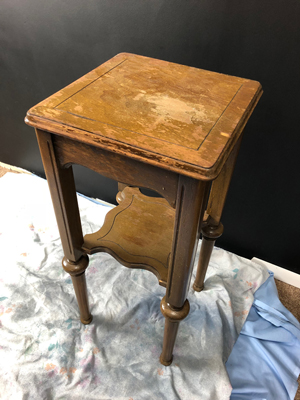 Welcome to my mini training where I take an old outdated accent table and make it into a beautiful piece of art through redesign. This one threw me a few curves - It's not unusual for you to have one process in mind and have to back it up and take a different approach.
Walk with me through the steps from messed up to dressed up.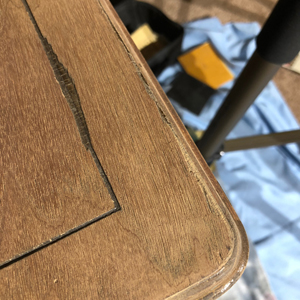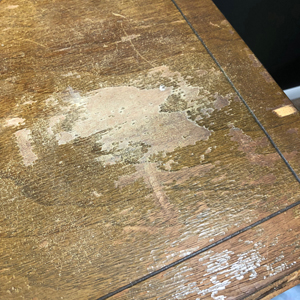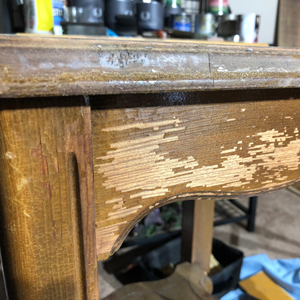 Day One - Prep and Repair
Having the right products and tools makes all the difference.
Video #1
Sanding, Stripping, More Sanding
Video #2
Repairing, Filling, & More Sanding
Products Used for Prep and Repair in Videos 1 & 2:
Rigid sander, sanding sponges, flexible sandpaper, sandpaper, contour sanding grips, Soy Gel stripper, green scrubbies, thick plastic sheeting, paper plate, Mineral Spirits, putty knife, Durham's Rock Hard Putty, empty baby food container, popsicle stick, wood glue, Scotts Rags, chip brush, nitrile gloves, dust mask, micro fiber towel, metal picks, syringe.
Day Two - Priming, Painting, Dry Brushing, Top Coating
Prep is done, now on to the fun part!
Video #3
Priming & Layering
Video #4
Dry Brushing & Top Coating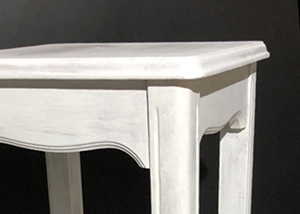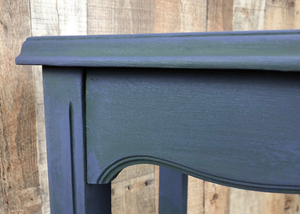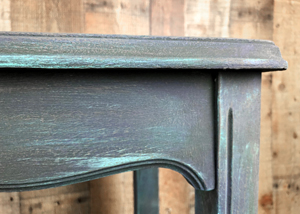 Products Used for Dry Brushing and Top Coating in Videos 3 & 4:
STIX bonding primer, canned air, Zibra brush, Pure & Original Classico Greek Sky & Deep Earth, General Finishes Key West Blue Milk Paint & Patina Green Chalk Type paint, styrofoam plate, Scotts Rags, Popsicle Sticks, plastic spoon, Pure & Original paint brush, Country Chic oval paint brush, chip brushes, Pure & Original Dead Flat Ecosealer
Day Three - Creative Background Painting, Stenciling
It's time for freehand painting and the finishing touches!
Video #5
Freehand Background Painting
Video #6
Stenciling an Old-World Look
Products Used for Freehand Background Painting and Stenciling in Videos 5 & 6:
Scotts Rags, Plastic wrap, wax paper, stencil, Pure & Original Classico Deep Earth, General Finishes Bronze Pearl Effects & Burnished Pearl Effects, styrofoam plate, popsicle Sticks, chip brush, stencil brush
This comment on my "Pepper" table post on Hometalk is a perfect example of exactly why I created Furniture Flipping Blueprint:
"Could someone tell me if you are a beginner, never redone any furniture at all, where is a good place to start? How does a person know what steps to take if trying a hand at refinishing/re-purposing something? Thanks for any ideas or information anyone can provide, I really appreciate it!"  ~ Carbo from West Lafayette, IN
everything you need to create beautiful furniture