Welcome to Your FREE 3 Day Course
A Start to Finish Redesign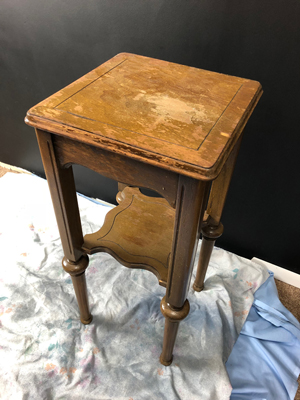 Welcome to my mini training where I take an old outdated accent table and make it into a beautiful piece of art through redesign. This one threw me a few curves - It's not unusual for you to have one process in mind and have to back it up and take a different approach.
Walk with me through the steps from messed up to dressed up.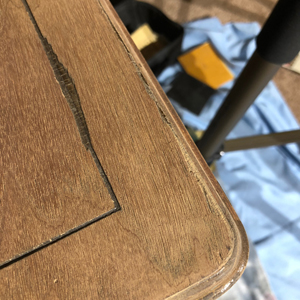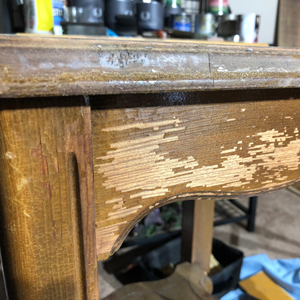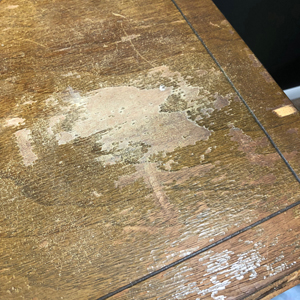 Day One - Prep and Repair
Having the right products and tools makes all the difference.
Video #1
Sanding, Stripping, More Sanding
Video #2
Repairing, Filling, And More Sanding
Products used on prep and repair on Day 1:
Rigid sander, sanding sponges, flexible sandpaper, sandpaper, contour sanding grips, Soy Gel stripper, green scrubbies, thick plastic sheeting, paper plate, Mineral Spirits, putty knife, Durham's Rock Hard Putty, empty baby food container, popsicle stick, wood glue, Scotts Rags, chip brush, nitrile gloves, dust mask, micro fiber towel, metal picks, STIX bonding primer, canned air, Zibra brush.
Day Two - Priming, Painting, Dry Brushing, Top Coating
Prep is done, the fun part is next!
(Coming Soon to Your Inbox)
"There are very few furniture artists and custom furniture painters that can keep up with Val on the talent side of things and I doubt anyone can keep up with her on the enthusiasm and energy she brings to her work. I've seen many of her projects and met her recently at a painting expo. She's a wonderful person and top tier talent!" 
                                                                                                     ~ Derrick Lawless, D. Lawless Hardware
everything you need to create beautiful furniture